Jesus accomplished more than we can imagine. His life, death, resurrection, ascension, and ongoing reign will be a topic of discussion for all eternity. Among the many atonement theories that attempt to describe what Jesus accomplished on the cross, one historic standout is the Christus Victor theory. This model says, in essence, that Jesus died to disarm and triumph over spiritual powers and authorities.
When you were dead in your sins and in the uncircumcision of your flesh, God made you alive with Christ. He forgave us all our sins, having canceled the charge of our legal indebtedness, which stood against us and condemned us; he has taken it away, nailing it to the cross. and having disarmed the powers and authorities, he made a public spectacle of them, triumphing over them by the cross.
—Colossians 2:13–15
This passage from Colossians is one of my favorites because it says much about the benefits of Christ's death. However, for purposes of this article I want to focus on verse 15: "And having disarmed the powers and authorities, he made a public spectacle of them, triumphing over them by the cross."
The New King James Version translates the Greek words for "powers and authorities"—archas and exousias—as "principalities and powers." Some commentators believe this is a reference to worldly governmental and religious powers, but the better and more ancient understanding is that this is a reference to two of the levels of the demonic hierarchy (cf. Rom. 8:38–39; 1 Cor. 15:24; Eph. 1:21; 2:2; 6:12; Heb. 2:14; and 1 Peter 3:22).
These verses further support the perspective that the powers and authorities or the principalities and powers represent not human government but demonic powers.
Colossians 2:15 is a frame of reference, a lens through which we see one perspective of the reason Jesus died, a perspective related to the Christus Victor theory of atonement. Jesus Christ is victor over the powers and authorities and over the devil and his demonic hierarchy. The cross of Christ is a place of victory. God took the initiative to reconcile us, to redeem us, and He used the cross to do it. In the incarnation of the Word—the life, death, and resurrection of Jesus—God turned His face toward the world to redeem us to life, overcoming the power of sin, death, and the devil, thereby setting us free. He "rescued us from the domain of darkness, and transferred us to the kingdom of His beloved Son, in whom we have redemption, the forgiveness of sins" (Col. 1:13–14 NASB).
Spiritual Authority, Prayer, and Spiritual Warfare
The issue of spiritual authority, prayer, and spiritual warfare became a serious issue for my life in the mid-1990s. The issue was not the traditional sense of spiritual warfare with the focus on personal deliverance. Instead, the focus was on praying against powers and principalities to bind or dislodge them for a period of time so more successful evangelism could occur. I traveled to Argentina to investigate for myself how this was being done, who was doing it, and what were the precautions. I met with Omar Cabrera, one of the most well-known pastors at that time, because of his expertise in strategic level spiritual warfare (SLSW). In addition, I met with Carlos Annacondia; Pablo Bottari, who was Annacondia's trainer for the deliverance tent; Gerimo Preim; Gorge Marcus of Montevideo, Uruguay; Harold Caballeros of Guatemala City, Guatemala, the pastor of the largest Baptist church in Brazil with fifty thousand members; Abe Huber of Brazil, whose church would grow to more than seventy thousand in Santerém, Brazil; and many others. I spent much time discussing views on SLSW with these key leaders. The question was whether or not this
practice was biblical.
Soon after my time in Argentina, John Paul Jackson published his book Needless Casualties of War, which carried a strong warning on the dangers associated with praying against powers and principalities. Then I discovered C. Peter Wagner's book on SLSW that took the practice and made it a model intended to be homogenous among those practicing SLSW. The model in Wagner's book did not accurately reflect the practices I found in Latin America, though it was one of the models of how to practice SLSW. Instead, there were a variety of understandings, viewpoints, and practices regarding SLSW, ranging from being open with anyone doing SLSW, to only those called and anointed, or a select group of the church who were consecrated, mature believers.
Those in the first group, who practiced SLSW, believed Colossians 2:15 provided the basis to minister in this way. Others believed that while casting out demons from people was biblical, there was no biblical evidence or basis for SLSW. Neither time nor space will allow for me to share what I learned in Latin America about SLSW. I have hours of interviews but have not yet felt released to write a book on what I learned. One story must suffice.
Omar Cabrera is the most famous person associated with SLSW that I have been privileged to meet. In the course of many conversations, he shared how he came to be engaged in this particular ministry. He had spent many days in a hotel room praying, worshipping, and studying the Bible, when a demon appeared in his room in a physical form that he could see with his physical eyes. This demon told Cabrera that he (the demon) could "take care of a person" who had been causing Omar grief. Omar understood that "taking care of the person" meant that the demon would kill that person.
Repulsed by the idea, Omar refused to give permission to the demon. However, the reality of the demon caused Omar to have great faith in the reality of holy angels and their willingness to help Christians on earth. His belief was strengthened by the passage in Revelation where the angel tells John not to bow in front of him because he is a fellow servant with those who hold to the testimony of Jesus.
Omar went on to tell me that in his times of prayer and worship over a city before a crusade, there would sometimes be moments of breakthrough when he felt permission from God to address the powers and principalities with the authority to bind them from exercising their power over the city for a matter of days. When this happened, he felt confident to spend scores of thousands of dollars on the crusade knowing that the strong man (the name Jesus uses for the devil in Matthew 12:29) had been bound for a time. With the strong man bound, blinders would fall from the eyes of those attending the crusade, making them much more open to receiving Christ. When this happened, instead of hundreds being converted, thousands would come to Christ, with many more healings and miracles.
When Omar didn't experience the breakthrough moment, he chose not to spend the money in mass advertising in the city because he had learned from experience that unless the blinders were removed from the eyes of the people, the numbers of healings and miracles would be much less, as well as the number who were converted. For him and many of the other pastors in Argentina, engaging in SLSW was not out of the question. They understood the power of the cross to triumph over principalities and powers, and were confident to engage when they sensed permission from God. Others did not believe they had to have a breakthrough to come against the powers and authorities and principalities.
The good news about Jesus is both social and personal.
It is not unusual today to see powerful social programs as part of Pentecostal-Charismatic churches due to the fact that they are often large churches with thousands of members and have greater resources to serve the community. Why is this happening around the world today? Because Jesus went to the cross identifying with the people who needed the power of God to break the stronghold that the authorities, powers, and principalities held in their lives and often over their lives.
As Pilate tried to "wash his hands" of the crucifixion of Jesus, he could not have imagined that in less than 300 years Christianity would become a legalized religion in the empire, or that approximately 350 years after he participated in the crucifixion of Jesus, the Roman Empire would make Christianity its official religion. He couldn't have imagined when his soldiers were mocking Jesus, slapping Him, spitting on Him, and placing a crown of thorns on His head that there would come a day when there would be no Roman Empire and that the followers of Jesus would number more than one billion.
In answer to Pilate's question of why Jesus had to die, Scripture teaches, "Jesus died to disarm the powers and authorities, making a public spectacle of them, triumphing over them by the cross." Let's watch this week to see ways in which Jesus has triumphed and is continuing to make his enemies his footstool. Let's live our lives in faith this week that Christ is risen victorious, and has graciously made us one with himself. Let us therefore shake off the sin that so easily entangles us, rising in his power to advance his kingdom unhindered by the evil at work in the world!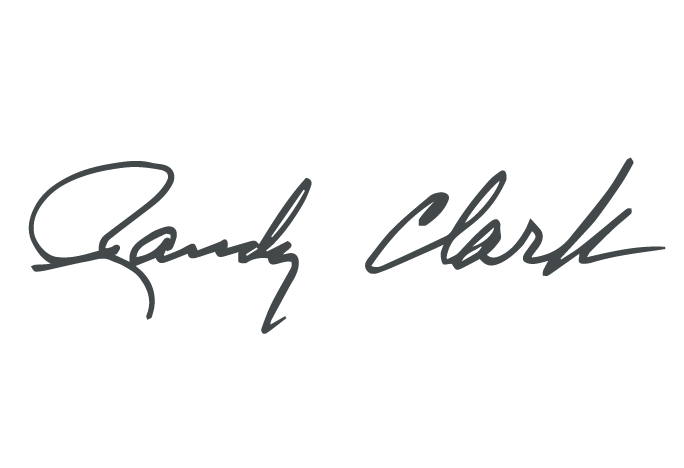 P.S. I have taken this from a portion of my new book, Destined For the Cross: Sixteen Reasons Jesus Had to Die. If you would like to read more, click here → In addition, this blog article is a continuation of a series of blog posts. Click here to read part 1, "Eyes to See, Ears to Hear."