Recounting the events that led up to the Toronto Blessing
From the very beginning, the ministry that God gave me and my team has demonstrated that everyday Christians can operate in the supernatural. Today, the power of the Spirit is flowing everywhere from mission fields and shopping malls to grocery stores and even aboard airplanes.
Join me as I read from my personal journal on November 8th at Global Awakening School of Supernatural Ministry, recounting the events that led up to the Toronto Blessing. Up to that point, I had never journaled before in my life.
The meeting on October 27, 1993 in Missouri, just weeks before the Toronto Blessing, was a very strategic time in my life. Moving in the power of God was a dream come true. I always wanted to be able to pray for people and see His power come on them. That night was awesome. It was like walking in another dimension. I only hoped that it would not be a rare occasion, but that God would allow me to visit that dimension frequently. I thought that would be heaven.
Before revival comes, it starts with a group of people pressing hard after God, crying out for His presence to come. I believed God wanted to touch the leadership – the pastors and the wives – of our region. I prayed in general for the Spirit to fall on the meeting. The great theme of my prayer time beforehand was, "Come, Holy Spirit."
The meeting was drenched in prayer ahead of time. At the meeting, I shared on "those who are thirsty may come to Jesus and drink" from John 7:37, 1 Corinthians 12:13, Revelation 21:6 and Acts 2:15. It was obvious that the Holy Spirit was at work among the pastors and their wives as well as many others who attended the meeting.
In total, I shared at the meeting for about 40 minutes telling a story of how God had come again into my ministry in a wonderful way and how He was touching people in my church. I also told a story about how far I had fallen from the work in the Spirit that had characterized my earlier ministry when I had first gotten involved with the Vineyard Church in Missouri and how I had repented of that to the church.
The first person I and a team member prayed for was a woman. She came and stood right in front of me. She was very hurt and nothing happened to her initially. She later finally broke through and was touched by God about two hours later.
The next people I and this team member prayed for at the meeting fell quickly to the floor under the power of the Holy Spirit. Some began to cry. Others, laugh. And others were just quietly ministered to.
Interestingly enough, I wrote of these occurrences in my journal: "I anticipate this may occur in my ministry in the future." But I concluded: only time will tell if those were isolated sovereign incidents or whether they will be the beginning of a ministry of revival for the church.
The next two hours of the meeting were like stepping into another dimension, or like living in a dream. I kept thinking to myself, I need someone to pinch me to know this is really happening. (Be sure to watch the video to this point in which you will hear about some of the more notable incidents that are still deeply impressed upon my memory today.)
In the video, I will recall a story from the 1980's in which the whole choir at a Baptist church in southeast Missouri was being "wiped out" by the power of the Holy Spirit while they were singing a worship song. I point out how you could hear the wind—literally, "like a mighty rushing wind"—and the church service went until mid-afternoon. I will report how within a few weeks, every miracle you can think of that you would see in the New Testament—including raising the dead—happened.
My friend Happy watched the meeting happen for some time. He had gotten scared and hidden under a chair. At this point in the story, it's important to know that "Happy was Mr. Control; he had to have everything figured out down to the last second." But Happy finally approached me and said, "I've received things from you in the past. Now I want this. I want to drink."
I began to pray for Happy. Happy began to bow his body backwards under the power of God and, instead of falling, Happy began to shuffle his feet backwards to keep from falling. This was not safe because the floor was covered by people who were "slain" in the Spirit. Before I and my team would begin to pray for someone, we had to find a place to position them so that when they would fall, they would not fall on someone. It was like "falling trees"!
I told Happy not to walk out from under the Spirit's power but to stand and fall. But, not to back up to keep from falling. I prayed again, and Happy fell under the power of God. After about 15 minutes, Happy came up and said,"I want another drink." Happy was prayed for again, and he began to shuffle backwards under the power of God again.
I and a team member pushed Happy up and continued to pray for a few seconds. Happy fell on the floor under the power of God again. This time Happy began to double up with his knees to his chest and his feet sticking up in the air, as he began to belly laugh. It was quite the sight! You couldn't help but laugh in the natural at what God was doing in their midst. It was funny, because Happy who was "Mr. Control" had now given God the control.
Then I felt led by the Holy Spirit to kneel down beside Happy as Happy was laying on the floor, laughing. I said, "God, take control of Happy. He wants to control, and I ask that you take control of Happy." When I prayed this, Happy stopped belly laughing and quickly grabbed his shirt at his belly button area. Happy was gripping his shirt and his hands were clenched. I knew by an unction of Holy Spirit this was a stronghold of the enemy in Happy's life. Then I and my team member prayed for the power of God to totally take Happy and for the stronghold to be broken.
Slowly Happy's grip began to loosen and he began to relax his hands. Then I began to pray, "Lord, birth Your work in Happy. This [grabbing of Happy's shirt at his belly button area and not laughing] is breach. Turn it around, and let it be born." Very soon, there was a breakthrough in Happy. The joy and laughter returned, and he was once again laughing and enjoying the refreshment of the Holy Spirit.
After about 30 minutes, Happy came up to me again and asked for another drink. I prayed for Happy again and within seconds, Happy fell under the power of God again; enjoying the Lord's presence. At this point in the story, it's important to realize that simultaneously others were receiving prayer and being touched by the Holy Spirit as well.
Happy later helped start two of the Vineyard churches in the Midwest. So there's a history between Happy and me. In fact, the most powerful touch from God that I ever had was when Happy blew on me at his church in 1999 when I thought I was going to die. (You'll want to watch the rest of the video to hear more stories like Happy's.)
This meeting was just a foretaste of a new move of supernatural Christianity characterized by signs, wonders and healing miracles that God ignited around the globe and that He caused to transpire in my and my team's four decades of ministry that followed.
Don't miss getting to watch the entirety of the above video on YouTube for my full recount of events that led up to the Toronto Blessing >>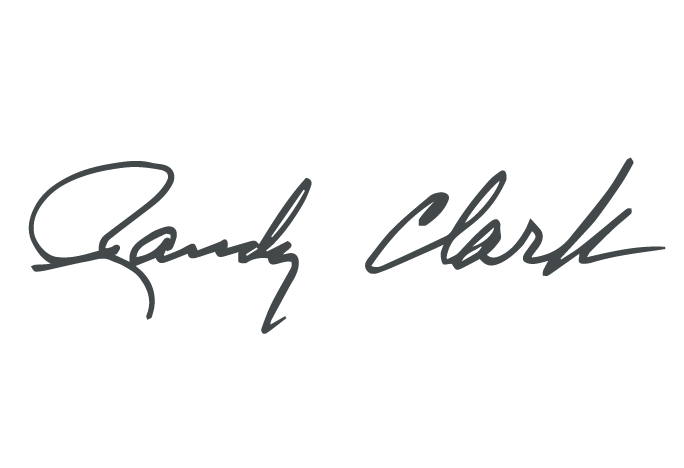 P.S. I believe the events that led up to the Toronto Blessing are a prophetic sign to the culture that God can use everybody. Over the years, I and my team have developed two conferences that provide a solid foundation in living a supernatural lifestyle. It's my heart that people everywhere will be empowered to see a fresh revival come to their spheres of influence. The next of these conference-based schools of healing is coming up. Click here to learn about the conference and register →